Holiday Cake Special Orders
Thanksgiving Cake Special Order!
[FoMu] is excited to offer delicious seasonal triple layer cakes for Thanksgiving this year!
All orders must be placed by 5pm on Wednesday, November 19th to secure your order.
They will be available for pick-up at our Allston and Jamaica Plain stores on the Tuesday and Wednesday before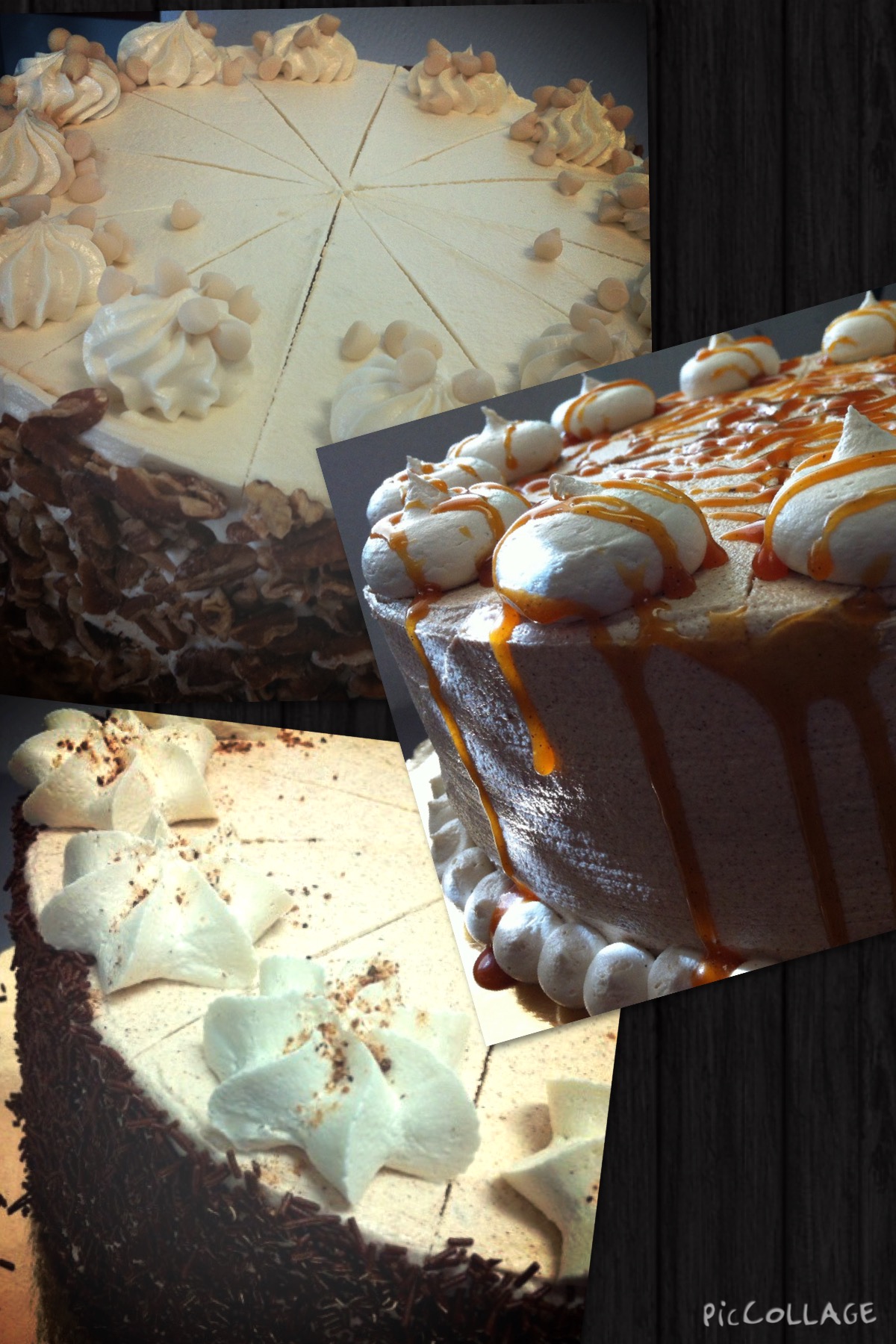 Thanksgiving (November 25th and 26th.)
Stop into our stores or email bakeshop@fomuicecream.com with questions or to place an order.
Cake Options
All cakes are 9 inch triple layer rounds.
All cakes are $50. Due to timing and volume of requests, we are not able to accommodate customizations.
Chocolate Chai- A seasonal dessert for the chocolate lover in every family. We've spiced our decadent chocolate cake with chai spices, and topped it off with our fluffy cinnamon buttercream. To make it truly festive we've finished the cake off with our dark chocolate sprinkles. GF, NF
Pumpkin Spice White Chocolate- Flavorful pumpkin spice cake with our silky white chocolate buttercream, covered in toasted pecans- holiday favorite flavors all dressed up. GF
Caramel Apple Spice- Spiced cake layers studded with roasted apples, topped off with our cinnamon buttercream and a drizzled with our house-made vanilla bean caramel. GF, NF
Interested in another bakery or ice cream treat?? Send us an email- we'll do our best to accommodate.